3D engineering software
SIMULIA is an open-type dimensional dynamics platform that supports realistic simulation in various fields including traditional and emerging industries. It provides specialized CAE solution abaqus as well as analysis software (CATIA V6 Analysis, DesignSight, Exsight) for design engineers. Also, Isight provides a solution to facilitate optimal engineering design combined with other CAE Solver.
Strong Points
SIMULIA: Design engineers determine the stability of design data for themselves.
Abaqus: Most commonly used in the nonlinear analysis field.
Isight: Supports automation and optimization by analyzing design factors (design dimensions, production factors, cost, etc.) comprehensively.
Application
Research institutes in automobile, aircraft, electronics, machine manufacturing industry, heavy industry, molding, shipbuilding, construction industry, insurance company, school laboratory, and other various industies
Function
CATIA V5 FEA
SIMULIA V5
SIMULIA V6
Abaqus
Fe-safe
Isight
Tosca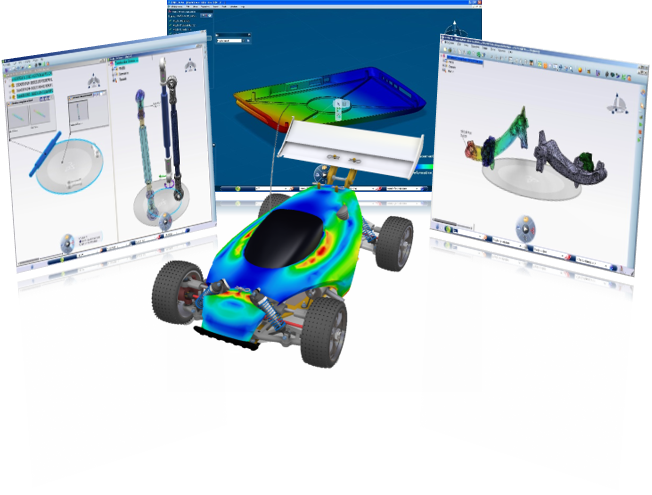 CATIA V5 FEA ย CATIA V5
Functions and advantages
Supports static analysis ((Part, Assembly model)
Supports four-angle shell mesh
Supports natural frequency and vibration analysis
Supports the function to analyze analysis results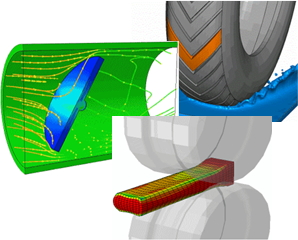 SIMULIA V5 ย 
Functions and advantages
Supports heat transfer and stress analysis
Supports material nonlinearity, geometric nonlinearity, and nonlinearity under boundary conditions
Supports setting field output and history output variables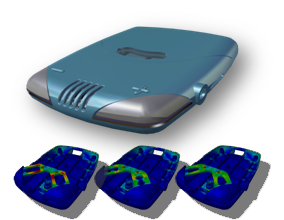 SIMULIA V6 ย 
Functions and advantages
Allows design engineers to implement a wider range of analysis and review including nonlinear analysis, thermal analysis, and impact analysis by simply operating Designsight (Analysis solution for ENOVIA Based Abaqus Solver design engineers) or ExSight (Analysis solution for ENOVIA Based Abaqus Solver analysis engineers)
Automates analysis processes through templates just as SIMULIA V5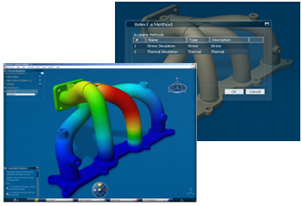 Abaqus
Functions and advantages
Supports Standard, Explicit, and CFD Solver
Supports coupled analysis including heat/ displacement, heat/ electricity, and sound/ structure
Supports analyzing sound and pore fluid flow
Supports analyzing stress/distortion and thermal stress
Supports Eulerian-Lagrangian coupled analysis
Supports multiphysics analysis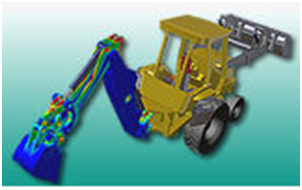 Fe-safeย 
Functions and advantages
Static durability analysis
Transient durability analysis
Vibration durability analysis
Weld fatigue life analysis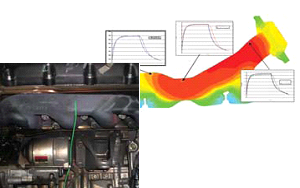 Isightย 
Functions and advantages
Decreases time consumption caused by repeated trial and errors
Analyzes correlations between design variable and response variable
Able to share and recycle automated design process
Tosca ย  ย 
Functions and advantages
Supports Topology Optimization
Supports Shape Optimization
Supports Bead Optimization
Supports Sizing Optimization