Work

Together,

Grow

Together,

Share

Together
Starting our business with our customers in 2003, we have become Sinbo Star Company with six branches across the nation and been recognized as the best company for job opportunity.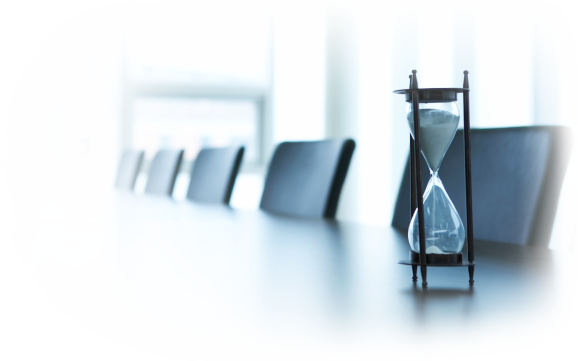 2016
Dec.
Selected as the best company for job opportunity by Korea Credit Guarantee Fund.
Designed as IBM Systems public procurement partner.
Signed the labor, management and government agreement for fulfilling social responsibility(Daejeon Ministry of Employment and Labor).
Oct.
Received 60 billion won sales tower award from Daejeon Metropolitan City Hall.
Signed the MOU for Korea Smart Manufacturing Innovation (SolidEng, Kookmin Univ., Dassault Systems, and Korea Smart Manufacturing Industry Association).
Aug.
Signed the MOU for joint development with Medical Innovation Foundation.
Selected as best value service provider by Korea Credit Guarantee Fund.
Jul.
Signed the MOU to research and develop technology related to automobile rubber and polymer materials and foster professional engineers (SolidEng, Dassault Systems and Sungkyunkwan University).
May.
Signed the MOU for fashion PLM business collaboration with Sejung I&C.
Selected for 2016 IP management Level-up program operation project.
Selected for 2016 export capability-enhancing program of high-growth businesses.
Apr.
Enlarged and moved Seoul Branch Office.
Feb.
Enlarged and moved Honam branch office.
Ranked the second in 2015 Dassault Systemes PLC World Wide.
2015
Dec.
Selected as talent-fostering small and medium business by Small & Medium Business Corporation.
Nov.
Singed the cloud partnership with Innogrid.
Oct.
Selected for Danbi K-CT project with Ministry of Culture, Sports & Tourism and Korea Creative Content Agency.
Signed the publishing agreement of โ€œGod Summoners 2โ€ with Hanyu.
Jul.
Moved head office to Banseok-dong, Daejeon.
Ranked the first in Dassault Systems PLC World Wide (the first half of 2015).
Selected for 2015 support project for global publishing of mobile games from KOCCA (God Summoners).
Launched the mobile game โ€œThe legend of Yukgap.โ€
Jun.
Selected as a promising small & medium business by KDB.
Selected for the support project for mobile application localization by MSIP.
Launched smart TV game โ€œTower Striker.โ€
May.
Signed the MOU for university creative asset commercialization with Kaywon University of Art & Design.
Opened video education center (http://slc.solideng.co.kr).
Apr.
Signed the publishing MOU for service in China and sales promotion in the overseas market with Hanyu.
Mar.
Selected to participate in the project for developing mobile-based 3D printing contents creation, production, and printing technology and application services (Institute for Information & Communications Technology Promotion).
Feb.
Ranked the fourth in 2014 Dassault Systemes Worldwide Sales Achievement.
2014
Nov.
Authorized as a job-study maintenance company.
Signed the MOU for promotion of the next-generation system engineering industry with four government agencies (Dassault Systems, Yeungnam University, and Gyeongbuk Research Institute of Vehicle Embedded Technology).
Oct.
Selected as a good company for job opportunity by Korea Credit Guarantee Fund.
Aug.
Attracted Korea Credit Guarantee Fundโ€™s direct investment.
Jul.
Won EMC โ€˜2014 Best Remote Partnerโ€™ Award.Received appreciation plaque from Korea National University of Welfare.
Signed the MOU for development of 3D printing technology converged medical device industry and fostering of professional engineers with Konyang University.
May.
Acquired the certification of IT engineering work.
Mar.
Joined ENC Masters Club. Enlarged and moved Changwon Office. Signed the MOU for promotion of academy-industrial cooperation-leading university with Catholic University. Signed the exclusive distribution contract with Nutanix, Virtualization Platform Company.
Feb.
Won 2014 Sales Goal Achievement Award and 2013 Best Sales Award (Dassault Systems).
Jan.
Signed the exclusive distribution contract with Ruckus Wireless Inc.
2013
Dec.
Selected as 2013 Sinbo Star Company.
Sep.
Selected as 2013 good company for job opportunity.
Jul.
Selected for Daedeok R&D Special District New Item Exploration Project (3D convergence industry sector).
Apr.
Performed the technology development project (IT convergence) of Small & Medium Business Administration..
2012
Dec.
Ranked the 13th in Dassault Systems Sales Achievement Worldwide.
Oct.
Achieved 100% sales goal for nine consecutive quarters first in Dassault Systems.
Sep.
Selected as a promising small & medium business and won Sales Tower Award (Only one company in the IT industry) from Daejeon City.
Feb.
Opened Changwon Branch Office.
| | | |
| --- | --- | --- |
| 2011 | Dec. | Achieved 25 billion won in annual sales exceeding sale goals. |
2010
Dec.
Opened Daegu Branch Office.
Jun.
Selected as INNO BIZ.
Apr.
Opened Yeongnam Branch Office.
| | | |
| --- | --- | --- |
| 2009 | Nov. | Established R&D center attached to the company. |
| | | |
| --- | --- | --- |
| 2008 | Feb. | Signed the contract for the project to support Jeonju Factory of Hyundai and Kia Motors. |
| | | |
| --- | --- | --- |
| 2007 | May. | Opened Seoul Branch Office. |
| | | |
| --- | --- | --- |
| 2006 | Oct. | Signed the contract for technical support of KHP system with Agency for Defense Development. |
| | | |
| --- | --- | --- |
| 2005 | Jan. | Provided a large amount of PLM solutions for Cheonan foreign industrial complex.. |
| | | |
| --- | --- | --- |
| 2004 | Jul. | Acquired ISO 9001 certification firs in the PLM sector. |
2003
Dec.
Opened Honam branch office.
Jul.
Established SolidEng Co., Ltd. (Yuseong-gu, Daejeon)